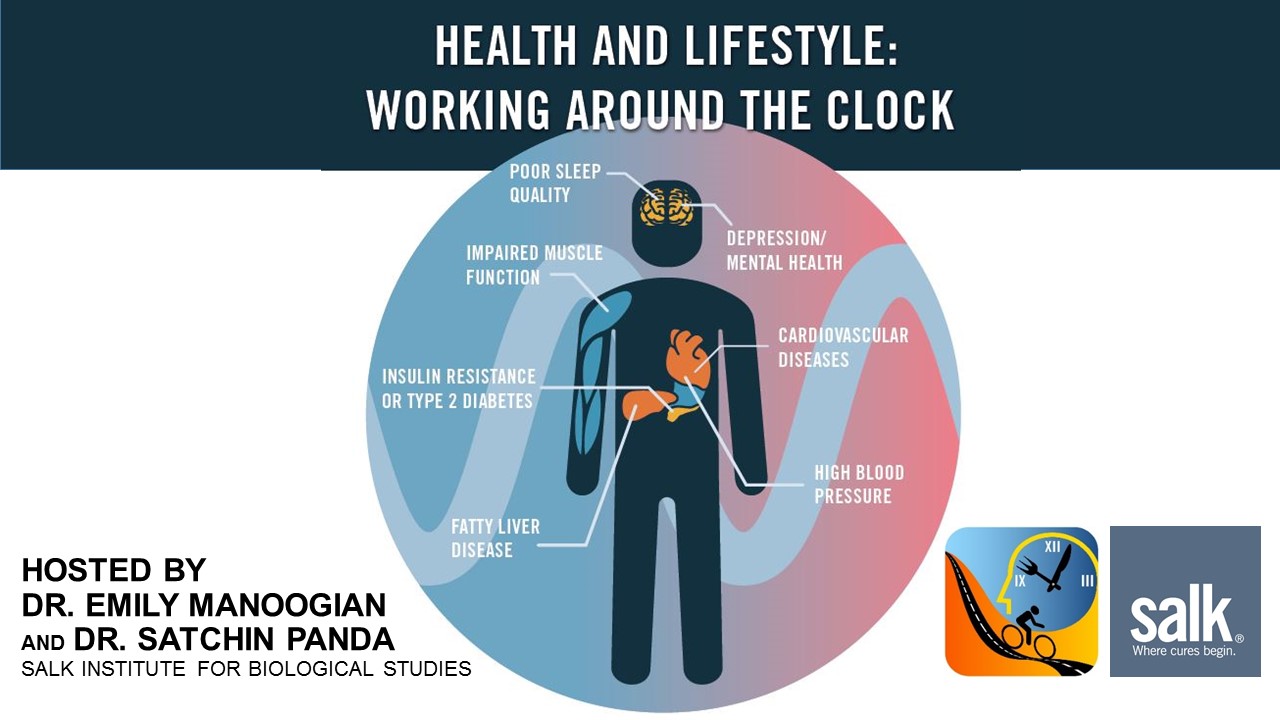 Health and Lifestyle: Working Around the Clock
Author: Emily Manoogian, PhD
On October 25th, we hosted our first Health and Lifestyle event with a focus on shift-work at the Salk Institute. For the first half of the event, Dr. Satchin Panda spoke about how our clocks receive cues from our environment and how the timing of our behaviors can affect our health. The second half of the event was an interactive discussion between the audience and a panel comprised of Dr. Panda and four experts on how to live on shift work, including Michele Duffy (Registered Nurse), Steve Duffy (Firefighter), Dona Mapston (Director of Education Outreach of Salk, and wife of a shift-worker), and Cory Mapston (Police Sargent). You may remember Dona and Cory from our previous three-part blog, Meet the Mapstons.
For everyone who wasn't able to attend, below are the videos of both the talk and the panel discussion.
The event was a great success and we want to thank everyone who attended! We also what to give a special thank you to our panel!