Author: Nathan Le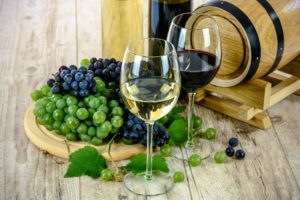 The hindering effects of alcohol are pretty universally known. We know that if we drink too much of it, an array of terrible symptoms overcomes us. We also know that if we drank a sizeable amount of alcohol, our behavior could change. 
What's the driving force behind all this? According to the attached article, alcohol most adversely affects our mind through brain activity and cerebral differentiation.
The studies within the article show that with the consumption of alcohol, there was a decrease in brain activity – taken from the observations of glucose metabolism in the brain. The less metabolism occurring, the less effective our mind.
A lack of correct cerebral differentiation was further ascertained from the glucose metabolism activity in different regions of the brain. There was an imbalance between the emphasis that one's mind, in regards to activating the left and right sides of the brain for its respective role. Often, the researchers found that one half had become pseudo-dominant, possibly leading to that lack of coordination.
Understanding the tangible effects of alcohol is important.
Please Find Attached: http://doi.org/10.1016/j.pscychresns
Nora D. Volkow, Yeming Ma, Wei Zhu, Joanna S. Fowler, Juan Li, Manlong Rao, Klaus Mueller, Kith Pradhan, Christopher Wong, Gene-Jack Wang, Moderate doses of alcohol disrupt the functional organization of the human brain, Psychiatry Research: Neuroimaging, Volume 162, Issue 3, 15 April 2008, Pages 205-213, ISSN 0925-4927, http://doi.org/10.1016/j.pscychresns.2007.04.010.